Rotation
Axe Loop
Splitblade
Winter's Bite
Throw Torch
Ricochet until Splitblade is ready
Splitblade
Ricochet x4
Bonfire
Winter's Bite while using "Sic 'Em!"
Splitblade
Weapon Swap
Dagger Loop
Double Arc
Path of Scars
Whirling Defense
Auto-attack chain x2
Double Arc
Auto-attack chain
Path of Scars
Auto-attack chain
Double Arc
Weapon Swap
Hybrid Soulbeast is a DPS Soulbeast variant that combines the already bursty damage profile of Condi Soulbeast with the

Beastmastery traitline to boost its power damage considerably. This results in a DPS build that offers stronger damage output compared to Condi Soulbeast in most circumstances while also being more bursty in nature, especially in conjunction with

"Sic 'Em!" and

One Wolf Pack.
Similar to other DPS Soulbeast variants it can also offer group support with

Leader of the Pack and

Frost Spirit or

Sun Spirit.
Build fundamentals
The basic rotation alternates between an Axe Loop and a Dagger Loop while always staying in

Beastmode and flanking enemies to benefit from

Hunter's Tactics. The main idea behind both loops is the same: use

Splitblade and

Double Arc three times as soon as possible before swapping weapons.

Sharpening Stone,

Sharpen Spines, and

Vulture Stance have no cast times and should be used off cooldown during the rotation.

One Wolf Pack should be used towards the end of the Axe Loop that would come after the skill comes off cooldown.
Other pet skills should be used instead of autoattacks while trying not to cancel autoattack chains if possible. Maintain the following priority when it comes to using them:
Rain of Spikes
Primal Cry
Remember to use

"We Heal As One!" whenever you face downtime in DPS as it can extend all your boons.
CC (Crowd Control)
Alternatives
Pets
If extra CC is needed one can switch from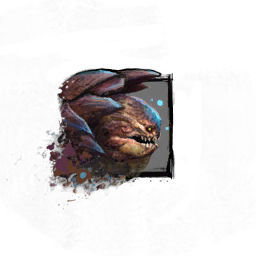 Juvenile Bristleback to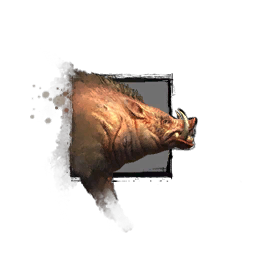 Juvenile Warthog to gain access to

Brutal Charge . While playing with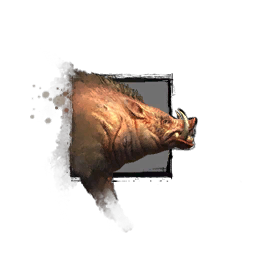 Juvenile Warthog ,

Brutal Charge can be used either towards the end of the Axe Loop to increase

Twice as Vicious uptime or saved for CC sacrificing minimal personal DPS.
Skills
"Sic 'Em!" can be replaced with Frost Spirit or Sun Spirit 

if the squad would otherwise have no access to ranger spirits.

If you'd need to drop a second utility skill in favor of ranger spirits or other support skills such as Moa Stance you should drop Sharpening Stone before Vulture Stance in most cases.
If your group needs condition cleanse swap out "We Heal As One!" for either Bear Stance or Healing Spring.