Rotation
Start with "Opener" then alternate between "Burst Reset" and "Burst Rotation"
Opener
Barrage
Frost Trap
"Sic 'Em!"
Point-Blank Shot
One Wolf Pack
Weapon Swap
Splitblade
Winter's Bite
Path of Scars
Worldly Impact
Whirling Defense
Splitblade
Frenzied Attack
Burst Reset
Winter's Bite
Splitblade
Path of Scars
Splitblade
Winter's Bite
Weapon Swap
Rapid Fire
6x Long Range Shot
Point-Blank Shot
Burst Rotation
Barrage
Frost Trap
"Sic 'Em!"
One Wolf Pack every other loop
Worldly Impact
Frenzied Attack
Weapon Swap
Splitblade
Winter's Bite
Path of Scars
Whirling Defense
Ricochet
Splitblade
Use

Ricochet while waiting for Axe cooldowns.
Power DPS Soulbeast offers strong burst damage making it a good pick for fights with short phases and intermissions.
Build fundamentals
You'll always want to stay merged with your Pet

Beastmode and flank enemies to benefit from

Hunter's Tactics.
Try to be at maximum health during your Burst Rotation to benefit from

Rune of the Scholar and

Loud Whistle. Therefore it can be beneficial to use your Healing Skill before a Burst.
Crowd Control skills are used during the rotation to upkeep

Twice as Vicious.
In addition to healing you

"We Heal As One!" will also extend all your boons and activates

Essence of Speed if you have Quickness. If you don't need extra healing you can use it during downtime for better personal boon uptime.
To help with pulling mobs in some fights you can use

Path of Scars. Be careful though as it can for example also pull Seekers on Vale Guardian or the allied Slubling on Slothasor.
Crowd Control
Alternatives
Pets
Swap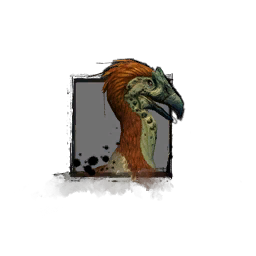 Red Moa for:
Rock Gazelle if you need extra CC. Use Charge for CC and Kick off cooldown without delaying your priority skills in your Burst Rotation.
Skills
Swap

"We Heal As One!" for:
Swap

Frost Trap for:
Moa Stance significantly boosts the Boon Duration of everyone in your group for a short period and applies Protection Swiftness and Regeneration. This is especially powerful in organized groups but can be used in any group to increase the overall boon uptime.
Dolyak Stance grants Stability and extra Damage Reduction to your group.
Traits
Swap

Oppressive Superiority for:
Sharing

One Wolf Pack increases Burst Damage but lowers sustained DPS. Consider swapping to

Leader of the Pack on encounters with short burst phases like Keep Construct or Deimos.