Skill usage
Burst healing
In addition:
Astral Wisp
Ancestral Grace
Healing Spring if you are running it
You can use

Ancestral Grace,

Call of the Wild, and/or

Lunar Impact inside

Sublime Conversion to blast the water field for additional healing.
Condition cleansing
In addition:
Healing Spring if you are running it
Heal Druid is a long-standing build that can provide

Alacrity,

Regeneration,

Protection,

Swiftness,

Vigor,

Fury for your party as well as bulk of

Might. It also provides moderate amounts of healing with a more bursty healing profile and high amounts of Crowd Control.
Build Fundamentals
A popular misconception is an assumption that Druid's

Celestial Avatar is the primary healing tool of this build. While this is not entirely false, your priority will be to always upkeep boons on your party, and outside

Celestial Avatar you will have multiple healing sources to help you keep your group HP high, the main one being

Regeneration.
That being said, you absolutely should utilise whatever healing abilities you have to help your group when in

Celestial Avatar form, and if needed, you should delay

Celestial Avatar if you know burst healing will be required soon.
Be aware of your spirits, summon

Water Spirit,

Frost Spirit,

Sun Spirit, and

Stone Spirit at the start of each fight (you need at least 3 spirits outside elite to upkeep your

Alacrity with full Harrier build).
Use spirits' active abilities off cooldown and in range of your party to upkeep permanent

Alacrity with

Nature's Vengeance. If you know that fight mechanics will force you to move soon, delay using spirit active abilities.
Summon

Spirit of Nature and use its active ability when you need emergency revives.
Throughout the fight, you will want to utilize

Quick Draw to shorten the cooldown of your skills (entering and exiting

Celestial Avatar will count as
Weapon Swap too). The most popular strategy is to use it on

Call of the Wild for

Fury and

Might (which you have least of). For example, you should start each fight on Staff and immediately swap to Axe/Warhorn. Use

Call of the Wild and then go into

Celestial Avatar.
Staff
Stand slightly behind the group when using

Solar Beam.
Use

Sublime Conversion to convert projectiles into healing bolts or for extra healing by blasting the water field with

Ancestral Grace or

Call of the Wild.
When swapping to Staff, use

Astral Wisp first if it's off cooldown to proc

Quick Draw as it's most valuable healing tool on this weapon.

Ancestral Grace can be used for extra mobility.
Use

Vine Surge if you need an

Immobilize.
Pets
Crowd Control
Have your pet attack the boss at the start of the fight. Hold off on using its skills as you will need them for CC.
Alternatives
Pets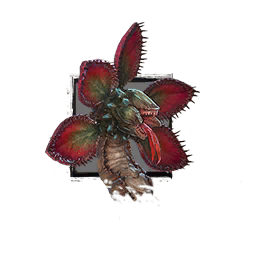 Fanged Iboga for: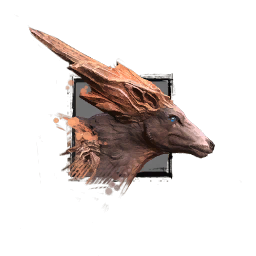 Rock Gazelle for:
Utility Skills

Water Spirit for:

Sun Spirit for:

Spirit of Nature for:
Traits
Swap

Celestial Shadow for:
Swap

Grace of the Land for:
Swap

Windborne Notes for:
Pusher Heal Druid is a slight modification of Heal Druid specifically for handling the mechanics of Soulless Horror raid boss in Wing 5.
Just like Heal Druid, this build provides

Alacrity,

Regeneration,

Protection,

Swiftness,

Vigor,

Fury for your party as well as bulk of

Might.
Build fundamentals
The biggest change compared to the original Heal Alacrity Druid build is the absence of Warhorn. Despite this, you still provide

Fury and

Swiftness to your party with

Clarion Bond. Outside of pushing (which you should prioritise above everything else) your role stays the same, stack

Might as usual, provide

Fury by constantly triggering

Clarion Bond and heal/cleanse your group.
Opener and initial boon stacking
Start the rotation on your Staff
Astral Wisp to start healing instantly
Sublime Conversion on the stacking group
Position yourself inside Sublime Conversion and swap your pets to trigger Clarion Bond
Enter Celestial Avatar and stack Might
Main push loop
Start on your Staff
Astral Wisp if you can to keep up the healing while you can focus on pushing
Weapon Swap to Longbow as soon as you see the Tormented Dead
Let the Tormented Dead get closer to the group (wait for around 2 seconds)
Use Glyph of the Tides to push Tormented dead closer to the center of the group so Necromancers can Epidemic
Move closer to the Tormented Dead and Point-Blank Shot to push it maximum distance
Fill with Rapid Fire and Barrage until you can Weapon Swap to Staff
Important notes
Enter

Celestial Avatar when damage pressure is high or you just pushed the Tormented Dead and switched to staff, to provide healing and

Might.
While in Staff, keep using

Astral Wisp and 

Ancestral Grace into

Sublime Conversion. If you
Weapon Swap to staff right after pushing the tormented dead, you will be able to swap back to longbow every time you need to begin your Push loop.
Crowd Control
For CC, prioritise using your pets' CC,

Primal Echoes and

Lunar Impact. Try not to use

Glyph of the Tides and

Point-Blank Shot since you need these abilities for pushing.
Alternatives
Pets
You can swap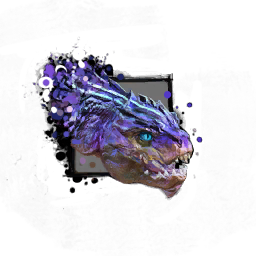 Electric Wyvern for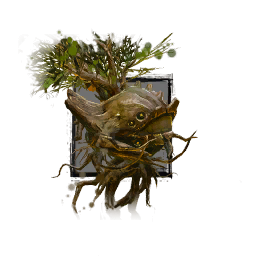 Jacaranda if you need extra Immobilize.
Utility Skills

Water Spirit for:
Traits
If

Might for the party is covered by somebody else, swap

Grace of the Land for

Lingering Light for significant healing increase while in

Celestial Avatar.